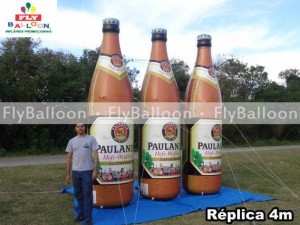 INFLAVEIS CUSTOMIZADOS NO MARANHAO
INFLAVEIS CUSTOMIZADOS NO MARANHAO – The Fly Balloon Custom Balloons and Inflatables Balloons Promotional is a company
that since 1998 It is Custom Balloons manufacturer promotional, Promotional balloons and inflatable promotional
publicitarias to advertisements in general, based in the city of Volta Redonda
in the state of Rio de Janeiro, near the border of São Paulo,
We attend all Brazil. we operate in our industry with expertise in the manufacture of promotional balloons,
ball Inflatable show, custom balloons, inflatable mascots, promotional balloon, inflatable tunnels,
totem ball, blimp balloon, inflatable totems, balloon roof top, inflatable porticos, inflatable logos, Promotional inflatable tents,
inflatable rods twisted and inflatable mobiles.
contact us through 0800-8921128 or fill out our form and request your quote
Our sales team is at your disposal to serve you with agility, professionalism and cordiality
have amazing results in the promotion of your brand, product or event with our personalized and inflatable balloons Promotional
ACCEPT ALL CREDIT CARDS AND CARD BNDES
================================================================================
CITIES SERVED IN MARANHAO STATE – BUT / Inflatable customized in maranhao
Duque Bacelar, Esperantinópolis, Estreito, Feira Nova do Maranhão, Fernando Falcão, Formosa da Serra Negra,
Fortaleza dos Nogueiras, Fortuna, Godofredo Viana, Gonçalves Dias, Governador Archer, Governador Edison Lobão,
Governador Eugênio Barros, Governador Luiz Rocha, Governador Newton Bello, Governador Nunes Freire, Grajaú,
Graça Aranha, Guimarães, Humberto de Campos, Icatu, garapé do Meio, Igarapé Grande, Imperatriz, Itaipava do Grajaú,
Itapecuru-Mirim, Itinga do Maranhão, Jatobá, Jenipapo dos Vieiras, Joselândia, João Lisboa, Junco do Maranhão, Lago da Pedra,
Lago do Junco, Lago dos Rodrigues, Lago Verde, Lagoa do Mato, Lagoa Grande do Maranhão, Lajeado Novo, Lima Campos,
Loreto, Luís Domingues, Magalhães de Almeida, Maracaçumé, Marajá do Sena, Maranhãozinho, Mata Roma, Matinha, Matões.
Matões do Norte, Mirinzal, Montes Altos, Monção, Morros, Nina Rodrigues, Nova Colinas, Nova Iorque, Nova Olinda do Maranhão,
Olho d'Água das Cunhãs, Olinda Nova do Maranhão, Palmeirândia, Paraibano, Parnarama, Passagem Franca, Pastos Bons, Paulino Neves,
Paulo Ramos, Paço do Lumiar, Pedreiras, Pedro do Rosário, Penalva, Peri Mirim, Peritoró, Pindaré-Mirim, Pinheiro, Pio XII, Pirapemas
, Porto Franco, Porto Rico do Maranhão, Poção de Pedras, Presidente Dutra, Presidente Juscelino, Presidente Médici, Presidente Sarney,
Presidente Vargas, Primeira Cruz, Raposa, Riachão, Ribamar Fiquene, Rosário, Sambaíba, Santa Filomena do Maranhão, Santa Helena,
CITIES SERVED IN MARANHAO STATE – BUT / Inflatable customized in maranhao
Santa Inês, Santa Luzia, Santa Luzia do Paruá, Santa Quitéria do Maranhão, Santa Rita, Santana do Maranhão,
Santo Amaro do Maranhão, Santo Antônio dos Lopes, Satubinha, Senador Alexandre Costa, Senador La Rocque,
Serrano do Maranhão, Sucupira do Norte, Sucupira do Riachão, São Benedito do Rio Preto, São Bento, São Domingos do Azeitão,
São Domingos do Maranhão, São Francisco do Brejão, São Francisco do Maranhão, São José de Ribamar, São José dos Basílios,
São João Batista, São João do Carú, Sucupira do Norte, Sucupira do Riachão, São Benedito do Rio Preto, São Bento,
São Bernardo, São Félix de Balsas, São João do Paraíso, São João do Soter, São João dos Patos, São Luís,
São Luís Gonzaga do Maranhão, São Mateus do Maranhão, São Pedro da Água Branca,
São Pedro dos Crentes, São Raimundo das Mangabeiras, São Raimundo do Doca Bezerra, São Roberto, São Vicente Ferrer, Sítio Novo,
Tasso Fragoso, Timbiras, Timon, Trizidela do Vale, Tufilândia, Tuntum, Turiaçu, Turilândia, Tutóia, Urbano Santos, Vargem Grande, Viana,
Vila Nova dos Martírios, Vitorino Freire, Vitória do Mearim, Zé Doca
Inflatable customized in maranhao